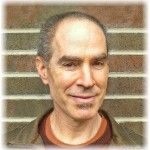 Do you have a strong desire to align with your spiritual essence? Are you wondering how you can activate your divine potential?
Experienced practical mystic and spiritual catalyst Joel Bruce Wallach shows you how to use your focused awareness to transform limited patterns and cultivate your excellence. We explore making smooth and elegant shifts in consciousness, via recorded classes, phone conferences, or private consultations.  The instruction takes place in a centered, step-by-step, atmosphere that is a sacred space of higher intention.
Spiritual activation: Live teleseminars, self-paced mp3 instruction, and private consultations are available.
Writings: Inspiring articles, insights, and explorations are available now to help you develop your practical cosmic awareness. 
I'm Joel Bruce Wallach, and in my 30 years of providing soul-healing sessions, I discovered many essential principles that can help you shift patterns, and give you the deeper spiritual awareness that is your birthright. This emerging age of higher consciousness calls on all of us to spiritually awaken. I want to show you how easy this can be, by making these empowering step-by-step methods and insights available to you. You can develop practical cosmic awareness, and experience your higher potential with ease and grace. Listen and discover: mp3 samples of the teleclasses– click here.
True empowerment… Cosmic Living shares inspiring and practical ways to utilize the real power of your consciousness. You discover easy ways to release limiting patterns from mind and body. You find effective ways to transmute the stuck energies of difficult thoughts and feelings. And you discover how to unite the healing powers of your soul with your body, heart, and mind. This integrated, step-by-step approach lets you truly support your highest good and empowerment. Listen to samples of the live events here.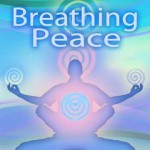 Each Cosmic Living event is a real-time discovery experience. Whether in a live or recorded class, you can expect to do gentle, yet effective transformational work, by developing your spiritual awareness in a centered, grounded, step-by-step approach. You will use the methods we explore to work with your own issues, and you will be guided through the step-by-step methods that activate your true cosmic essence in a practical way.
Would you like to easily address the issues that you would ordinarily bring to a private session, more affordably? Discover how you can develop your self-healing skills in each live or recorded teleclass. The positive intention and sacred space helps focus your attention, and it strengthens and refines your own healing power. This helps make your skills more easily available to you.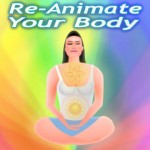 Throughout the live class, Joel monitors the group energy field moment by moment, and makes precise step-by-step suggestions throughout the session. He is also subtlety readjusting the group-field energy throughout the session to support your personal awareness. These energy shifts becomes part of the recording, so that the energy shifts and intentions are available on the recorded instruction as well.
In each live event, we will have some time for questions. Joel will address them in a way that all can benefit, often by suggesting a brief visualization in response to a question.
I welcome you to this empowering exploration into personal wellbeing and enrichment. Cosmic Living offers a common-sense — yet cosmic — focus, that unites your highest divine truth with the grounded presence of your body, heart, and mind. It occurs here and now, on this earth plane. This non-dogmatic approach frees you to bring your empowered divine essence awareness to your own personal spiritual path, whatever it may be.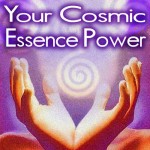 Are you ready to dive into the empowering steps you can explore immediately? Do you feel the changes on the planet, and do you want to know how to stay centered and in alignment with your true self? Explore the articles, insights, explorations, and resources on this site to supplement your classes, mp3's, or private consultation. You need honest info that cuts through the fluff, and gives you real suggestions for activating your highest potential in the modern world.
If you feel a resonance with the cosmic awareness possibilities that you are discovering as you read through this site, you are ready to explore this simple, yet profound way of centered spiritual discovery. Listen to samples from the recorded learn-at-home mp3's here. I am honored to assist you in your spiritual evolution, so that you can safely integrate your highest soul presence in your body, heart, and mind, here and now!
Many Blessings,
P.S. Here are the frequently asked questions about the live or recorded classes: click here
P.P.S How can you enhance your own self-healing work with live or recorded classes? click here
P.P.P.S. How do the live or recorded classes help you address your personal issues? click here